At may 2000 we shipped our Land Rover 90 D from Rotterdam to Durban, South Africa and made a trip for three months trhough South Africa, Botswana, Zambia, Namibia and Swaziland.
We made the trip with 6 other Land Rovers. One from the US, an other one from Holland and the rest from South Africa.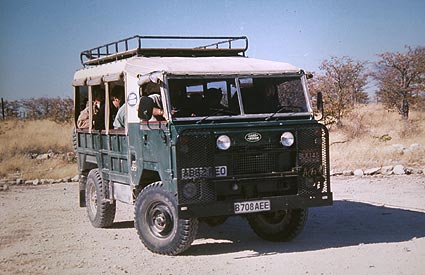 At Etosha game reserve in Namibia we met a South African couple driving tourists around in the park. Later that day Wouter de Waal, one of our travel companions, said "wouldn't it be nice to make a trip like this with a 101 FC Ambulance?"
I liked the idea and convinced Thandie that it would be nice to buy a 101 ambulance and convert it into a camper for the next tour.